Welcome to Ernest House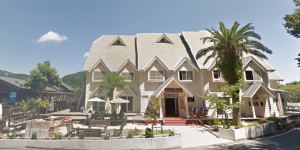 The name, Ernest House, comes from Ernest Hemingway, the great author who represents the "Lost Generation." He poured himself into his creative works while relishing his life at the sea. Ernest House is intended to be the home where you can find your hideaway to spread your wings, to read, to chat away, or to do creative activities. You are always welcome home with your family, your beloved one, your jolly peers, your lovely pets, and also by yourself.
SAFETY MEASURES FOR THE PREVENTION OF NOVEL CORONAVIRUS INFECTIONS
Wear a mask at public space
Wash hands and sanitize
Social distancing
Ventilate the room
Body temperature measurement at check in
Identification
Please note that these guests will be refused to stay for the initial symptoms of the new coronavirus.
Person who has a fever more than 37.5 degrees.
Person who has excessive fatigue or hard to breathe.
Person who has cough or other cold symptoms.
Thank you for your understanding and cooperation.
*Ernest House is participating in

the Go to travel campaign

.
(This campaign is temporarily suspended. )
The campaign was launched by the Japanese government to encourage domestic travel and help local businesses. Japan government supports 50% of the total cost of domestic travel. A travel price discount equivalent to 35% of the travel price will be provided. And 15% of the travel price will be applied to local common coupons which you can use at the registered shops during your travel.
1. This offer is available only to guests with an address in Japan.
You must provide your identification that is able to prove your residential address when you check-in. Please carry your ID card (residence card etc.).
2. Please refer to "Go To Travel official website" (Japanese only) to read and accept the condition prior to book your stay.
Please understood about infection prevention.
That is the conditions for applying discount. (wearing a mask, hand
sanitizer, body temperature measurement, social distancing etc.)
3. This offer is valid on the below campaign period;
Stay period: until